29.04.2018 at 5 pm  |  Concert from the "Chopin live" series. Host – Adam Rozlach.
The broadcast will take place on the First Program of Polish Radio at 11.10 pm GMT (5.10 pm EDT in USA)
Date:   29.04.2018, 5 pm.
Location:   Warszawa
Venue:   Władysław Szpilman Polish Radio Recording Studio  [show on map]
Program:
F. Chopin  – Ballade in g-minor op. 23
F. Chopin  – Sonate in B minor op. 58
– Allegro maestoso
– Scherzo: Molto vivace
– Largo
– Finale: Presto non tanto
Event: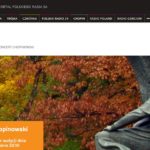 www.polskieradio.pl – Kamil Pacholec
More:
The main characters of the Sunday Concerts of Chopin are the most prominent Polish pianists, laureates of the Chopin Competitions, as well as renowned pianists with the music of Master Fryderyk in their repertoire.
Adam Rozlach, who hosts the auditions, presents recordings from the Polish Radio Archive, in which all the competition performances can be found, starting from the 5th F. Chopin International Piano Competition in Warsaw in 1955. He also presents recordings from the oldest and historical recordings to contemporary publications from around the world. The most outstanding Polish pianists from Barbara Hesse-Bukowska and Lidia Grychtołówna, Adam Harasiewicz and Piotr Paleczny to Marek Drewnowski and Rafał Blechacz are invited to the studio of "Chopin Concerts".
The Kamil Pacholec concert can be played directly from the Polish Radio web page Listen to the concert on Polish Radio web page .